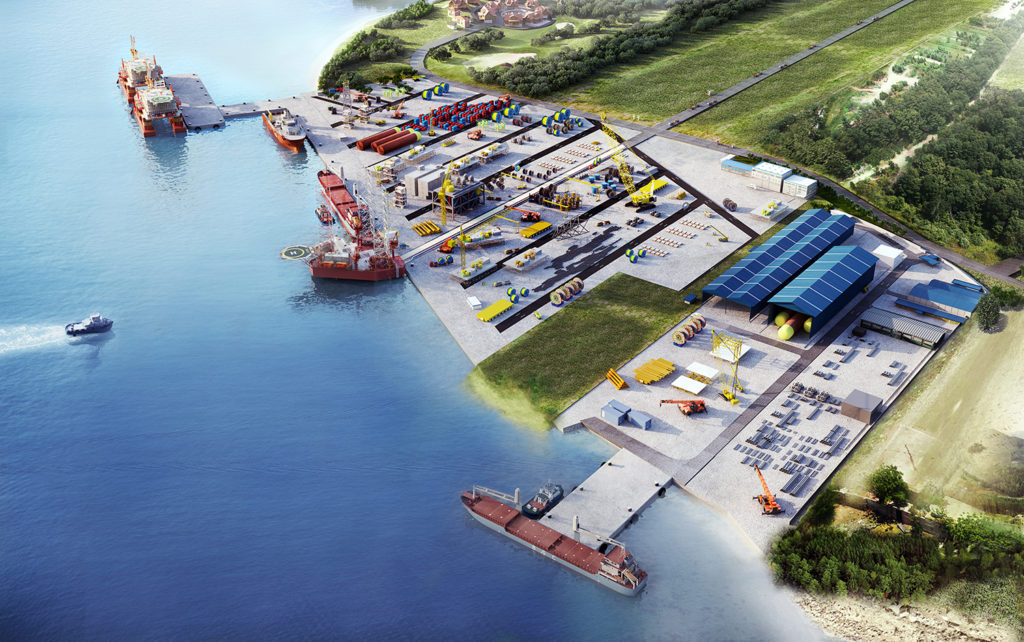 The Management Team at Joint Efficient Developments Consultancy (JEDCO), are pleased to announce the official launch of our Commissioning Hub in South East Asia, through our strategic collaboration agreement with multi-billion-dollar Ports and Logistics company, Qube International. The base for the regional hub is strategically located at Qube's new Bintan Offshore Marine Centre (BOMC) in Indonesia.
JEDCO's role is to provide bespoke execution and resourcing solutions to support commissioning works, delivered to Offshore and Marine customers, full or in part, through the integration and utilisation of JEDCO's project management processes and strategic alliance partners. Qube will provide full access to the facility incl. wharf and quayside space, deep water berthing and anchorage, equipment and infrastructure investment, and all logistical and contractual support required, to efficiently and safely execute commissioning scopes.
Alliance partners already in place include Operational Readiness, Electrical (HV) Commissioning, Independent Verification and Certification, as well as Training and Employment Services companies.   Other strategic alliances scheduled to come on board through 2019, include a Heavy Lift and Transportation provider, Hazardous Area (equipment and services), Inspection and Testing, and other niche commissioning specialist companies.  
In addition, and in cooperation with Qube and their Indonesian stakeholders, JEDCO has developed a short to mid-term plan to maximise local content, and longer-term methodologies on how to sustainably maintain development of national talent at the facility.
"We have listened to our customers, by offering a comprehensive commissioning solution, where the customer is in full control. Through our strategic collaboration with BOMC (Bintan Offshore Marine Centre), which is being developed and operated by Qube in partnership with Singatec, we are able to offer a world class deep-water facility for enhanced commissioning and testing.
The geography is perfectly situated to allow EPC projects being executed in Asia to be commissioned in BOMC, en route and prior to installation at field or site in Asia, Australia, Africa, North & South America, and Europe. By offering our customers the options of self-commissioning (with facility support), commissioning in full by JEDCO and our Alliance Partners, or a bespoke hybrid to suit the customer's needs, we give the budget and schedule control back to the client.
Our inshore deep-water anchorage allows us to execute more dynamic commissioning at site, with full support services available. This enables customers to; carry out extended testing at site, reduce the offshore commissioning component, increase the confidence and integrity of the asset before installation at remote locations, smoother transition to start-up, reduce the time to full operational production, thus increasing the project NPVs.
As part of the Commissioning Hub, the facility offers cold stacking / warm stacking, reactivation services, asset redeployment works, MWS & IVB, amongst other services, and with the Oil & Gas supply chain right on our doorstep, coupled with Qube's operational integrity at all of their facilities, helps us to assure compliant solutions, whilst giving control and value back to our customers and alliance partners."